KNOW OF A DOG IN NEED?
APPLY FOR ASSISTANCE
If you know of a pet outdoors in need or you would like assistance with your own pets in Alaska, please fill out our Application for Assistance.
Straw for Dogs is a 501(c)3.
Straw for Dogs promotes quality caretaking and provides supplies and resources for dogs outdoors.
what's happening?
join us on facebook
Straw For Dogs
November 22, 2023 8:29am
support straw for dogs
how you can help
We encourage concerned citizens to work with caretakers in order to improve the life of a dog outdoors. Talk to your neighbors, offer support (not judgement) and do what you can, where you are. 
Together we can make a difference!
Straw For Dogs is a 501(c)3 organization that depends on individual donations to support our mission of providing supplies and resources for pets outdoors.
Your donation is tax deductible, meaningful and accounted for.
THANK YOU FOR YOUR SUPPORT!

how we help
NEED ASSISTANCE?
Straw For Dog assists caretakers and concerned citizens with pets outdoors in Alaska.
Do you know a dog who needs a warm, sturdy shelter? Does your own pet spend time outdoors?
We offer free supplies such as doghouses, straw, food, toys, and treats as well as resources including spay/neuter services and training advice to Alaskan residents.
Please fill out our easy, online application form found on our Application for Assistance page.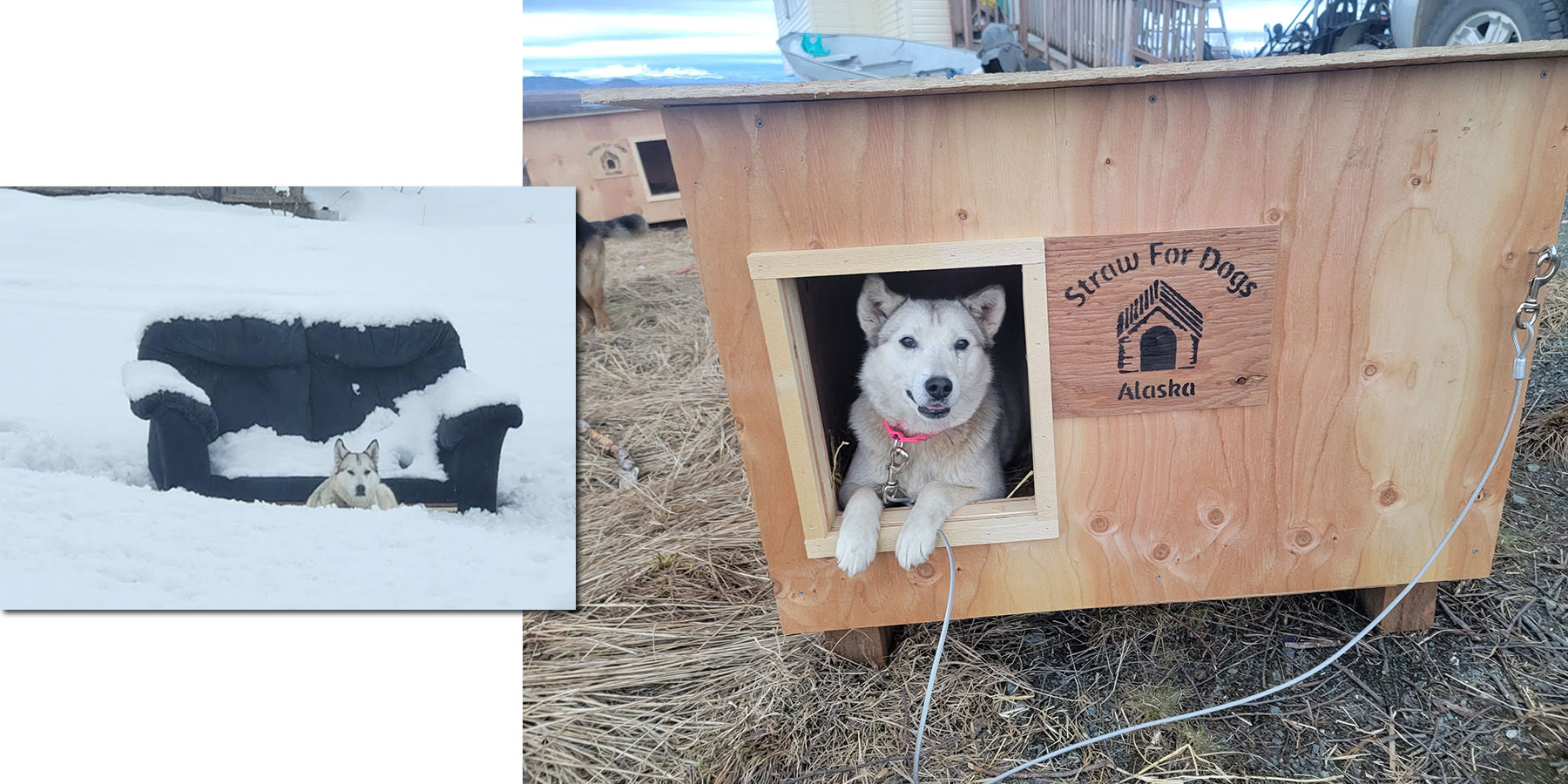 success stories
HOW WE HELP
As of June 2023, Straw For Dogs have distributed 437 doghouses and 639 bales of straw.

Together, we can make a difference!